Thank you to Tiara Stephan of Qgiv for this spotlight blog.
When it comes to political campaigns, studies show that whoever spends the most money usually sees the most success. But to spend money, you need to make money, and online fundraising is one of the best ways to do that.
How does political fundraising work?
From individual grassroots donations to political action committee contributions, there are a variety of ways to raise money for political purposes. If you are fundraising for a political organization like a political party, special interest group, or non-governmental organization, it's important to stick to the Federal Election Commission's rules and regulations for raising money.
Why do campaigns have to raise money?
When you raise money for your campaign, you're also raising awareness of your message and gaining exposure. From paying for traditional marketing advertisements to creating merchandise, raising money can help you rally support and increase your likelihood of political success. Campaigns are also powered by people, and fundraising helps you hire vital staff members and consultants that can help you take your campaign to new heights.
Overall, raising money is a vital part of the success of every political organization, and online fundraising has made it easier than ever to solicit donations and connect with your donors. Here is our list of tips for online fundraising for your political organization.
Identify a fundraising goal
Before you start any sort of online fundraising campaign, it's essential to establish a fundraising goal. If you're raising money on behalf of a federal candidate, research how much successful political candidates and organizations have raised in the past to win similar campaigns. Use that information as a guideline when you're determining what is realistic for your campaign.
It's also vital to understand your donor base as you raise money. You represent a community of people, so while you may understand what they need from an elected representative or advocacy group, it's also important to know what their preferred giving and communication methods are for fundraising. For example, Baby Boomers prefer to give offline, Generation X is more likely to be moved by social media appeals to donate, and about 29% of Generation Z most like to donate via text message. By keeping track of these trends, you'll quickly learn how to best reach out to your supporters for donation appeals.
Make your website easy to navigate
Your website will often be the main resource for people trying to learn more about your campaign and what you stand for. If your donors can't easily navigate your website, they won't know why they should donate to your campaign and will likely leave without donating. To avoid losing out on that valuable support, make sure you have a well-designed website.
A big part of having a well-designed website is making sure that it's optimized for online visitors who are coming to your site via their mobile devices. Mobile-responsive donation pages yield 34% more donations, and about 26% of all online giving is processed on mobile devices. So if your website is difficult to explore on a phone, you could be missing out on a lot of potential donations.
You also want to ensure that any website visitors can easily find your donation form so they can support your mission. Place your "Donate" button somewhere obvious like the top right-hand corner of your website. Use a bold accent color to draw people's attention to it without detracting from the cohesiveness of your website's design.
Choose the right online fundraising platform
Your online fundraising platform will power your fundraising efforts whether you're hosting an event or simply collecting online donations, making it one of your most important fundraising tools. When it comes to choosing the right platform for your campaign, there are a few considerations to keep in mind.
If you currently use a customer relationship management software, it can be extremely helpful to have a fundraising platform with integration features for your CRM database. With integrations, your database can be automatically updated with information every time one of your supporters donates. You'll be able to keep track of giving histories, event attendance, and essential communication information without needing to complete manual updates.
Some fundraising platforms also offer tandem fundraising support. If you're closely aligned with another organization's mission, you can conduct tandem fundraising campaigns where donations can be split between you and your fellow changemakers. Tandem fundraising campaigns are a great option for gaining more exposure and expanding your reach.
Above all, the online fundraising platform you choose should benefit both you and your donors. Your platform should provide your supporters with a great user experience and make it easy for your campaign to raise money and keep organized. With the right online fundraising platform, you'll see a boost in your donations and the support you receive.
Design an effective online donation form
Your online donation form is one of the most important tools to have for online fundraising. With an effective online donation form, you can collect donations quickly and easily from anyone who visits your website.
A great feature to have for your online donation form is recurring donation prompts. These prompts will pop up whenever someone donates and ask donors if they'd like to upgrade their one-time donation into a recurring donation. With recurring donations, you'll end up spending less time on fundraising and can focus more on campaigning.
However, when you're building out your donation form, it's best to steer clear of manipulative patterns like using pre-checked recurring donation options on your form. Misleading your donors into making recurring donations when they're not even aware of what they're agreeing to will lead to a breakdown in trust between you and your supporters.
Other great donation form features to include are using suggested gift amounts with images, GiftAssist options, and conditional fields to collect relevant information from your donors. You should also brand your donation forms to link your donation form to your campaign. Prominently display your logo on your donation form and use your campaign colors on your form. This will increase trust with your donors and reassure them that they're donating to your campaign.
When you're soliciting donations on an online donation form, it's important to place a legal disclaimer on your form in accordance with campaign finance laws. An example of contribution rules that your donors must acknowledge when making a donation may include the following:
I am a U.S. citizen or lawfully admitted permanent resident (i.e., green card holder).
This contribution is made from my own funds, and funds are not being provided to me by another person or entity for the purpose of making this contribution.
I am at least eighteen years old.
I am not a federal contractor.
I am making this contribution with my own personal credit card and not with a corporate or business credit card or a card issued to another person.
As your donation form is considered public communication, it should also include a legal disclaimer stating who authorized and financed the donation form (e.g., "Paid for by the XYZ Committee and authorized by the John Smith for Congress Committee.").
Create a marketing plan
Marketing is essential to a campaign's success. It's best to start by getting to know your donors and using a multi-channel marketing approach to expand your reach across all demographics. From direct mail, email, social media, and text donation appeals, you should aim to reach out to a variety of potential supporters to increase awareness of your campaign and your message. Then, segment your donors to deliver personalized appeals and better connect with them. With social sharing buttons you can make it easy for your supporters to share their own support with their personal networks and help you expand your reach.
Visual storytelling is one of your best tools when connecting with your donors. Share pictures of your organization in action in emails and highlight staff members and volunteers on your social media channels, asking them to share why they support your campaign.
Plan a variety of fundraisers
When you fundraise, it's best to plan a variety of fundraisers to keep your supporters engaged. When you're in your planning process, look at your donor base and your supporters' event attendance history to determine what your contributors would be interested in participating in.
From text-to-give drives to virtual campaign events, you can encourage your donors to support your campaign with fundraisers they can get excited about. Selling campaign merchandise in an online store is also a great way to raise money and give your donors the opportunity to express their support and raise awareness of your platform. However you choose to fundraise, just make sure you're engaging your donors with campaigns and events they'll enjoy.
Thank your supporters
After you receive a donation from a supporter or finish an event, always remember to express your gratitude. Send thank-you emails after every donation and event to all your donors and volunteers. Explain the impact of their support by describing how their donation was used and how many people your volunteers were able to reach because of their work. Adding personal touches by handwriting your letters can make a supporter feel extra special, helping you to retain support from your donors. Continue with follow-up communications to strengthen your connections with your supporters and cultivate long-term relationships.
Final thoughts
Fundraising for your political organization takes hard work and effort, but online fundraising has made it easier than ever to connect with your donors and raise money no matter where your donors are and when they want to donate. If you're searching for more help with fundraising, download this annual fundraising plan template to start setting goals and raising money!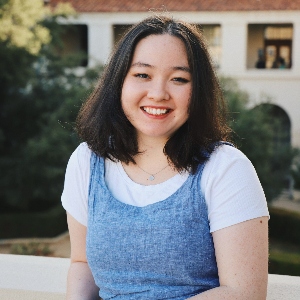 Tiara is a Content Marketing Specialist at
Qgiv
, a company that's dedicated to building powerful fundraising tools that empower nonprofits to achieve their mission. She's a writer by trade and a passionate supporter of nonprofits by nature. When she's not typing away at her keyboard for hours, you can find her dancing (if you can call it that) at concerts, drinking copious amounts of English Breakfast Tea, and daydreaming about traveling the world.