"When employers consider allowing remote work or hiring freelance contractors, they often have the fear that productivity may drop as a result," according to a July 2018 article in HR Daily Advisor. "But more and more organizations are finding that is simply not the case. In fact, they're finding that allowing employees to work remotely (and/or hiring freelancers) can improve productivity—both for the individual and for the organization."
Is working remote, or "virtually," a fairly recent phenomenon? Hardly. The number of employed U.S. residents who work from home has been steadily increasing for decades. A recent Gallop poll estimates the percentage of "from home" workers at around 43 percent of the US workforce. There are clear upsides to remote work policies, one being that implementing these policies saves the typical business around $11,000 per person, per year, according to a Global Workplace Analytics study; a national savings of $700 billion per year.
So, with success stories like this, why do employers even think twice about a virtual workforce?  Well, this discussion has been going on for quite some time. In fact, the idea of "home-based work" has been working its way around (so to speak) the business world for quite some time; back to the Industrial Revolution. And, believe it or not, while the circumstances around remote employment have certainly changed over the last 150 years, the discussion around whether or not it's a good idea, has not.
Here are just a few of the benefits that, according to the proverbial wisdom, ie HR experts, companies can potentially reap from employing virtual workers: they begin their day early, they are less likely to call out sick, and they can structure their time in a way that allows for optimal efficiency. Most people love working from home and, because they're happy, they're more motivated and more productive. Add to these perceived benefits the advancements in technology that enable remote workers to collaborate as if they were in the same office, and you have what seems to be a winning scenario.
But, is it?
Hate to burst your "let's all go remote" bubble, but the fact is that human beings need interconnection. We crave interaction (most of us, anyway?!) and that craving is satisfied by a shared work environment. As an employer considering a remote workforce, this is a consideration that should weigh heavily in your decision.  It's critically important that you keep employees productive, engaged, and constantly aware of the fact that their contributions are valuable to your company's success. As you can imagine, it's easy for remote workers – even though they love their environment, set their own schedule, and more – to feel cut off from the average day-to-day business routine.  In short, to feel frighteningly isolated. And this is where a virtual worker model can go south in a hurry.
This is the situation you now face. Despite all of the reasons to be happy, your remote workers are now suffering from a loss in energy and enthusiasm. What can you do to stem that tide and help keep them happy, engaged, and productive?
Make expectations clear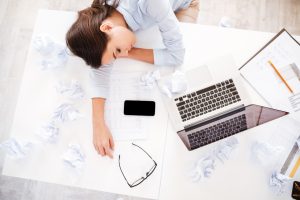 Setting clear expectations is an important motivator for remote workers. Remote employees are somewhat deprived of your company's culture, and can lead to an unclear sense of the company's objectives. If possible, conduct one-on-one meetings to ensure their awareness of the company's objectives, and help them manage their time effectively. In short, a constant flow of communication will help your remote workers stay motivated, up-to-date, and remind them that you value their work.
Keep them feeling connected
Despite all of the technology around conferencing and collaboration, keeping remote employees energized is still a challenge.  But one worth accepting and tackling. And, while it's important to frequently communicate deadlines and expectations, there's more to communication than work. Keep your remote employees connected on a personal level, as well. Facilitate their getting to know each other and build bonds. This feeling of shared goals, of being a member of a team, goes a long way in keeping them engaging, happy, and productive.
So, does a virtual workforce make sense for your business?  Maybe it does. Maybe it doesn't.  One thing you can be certain of; the benefits you can potentially derive from such a model do not come easily. They take work. But, if you're willing to do it, you can be successful.