 We also specialize in full-service custom printing. This includes anything from a billboard to business cards, and everything in between. Our trusted network of printing experts allows our printing services to be cost-effective, quick, and reliable.
Billboard Advertising
Billboard, or "out-of-home" advertising, presents a unique opportunity for businesses to target and attract new consumers in a variety of ways including:
Outdoor advertising

Traditional and digital billboards

Transit 

Airport 

Commercial advertising
To successfully implement an out of home advertising campaign, you need an experienced team that can command the attention of potential customers through a compelling campaign, while negotiating the best rates and placement with media outlets, with your best interest in mind.
Promotional Products
Believe it or not, branded giveaways and promotional products are still among the most impactful types of advertising. Even though our world has transformed into a mostly digital landscape, there is something special about giving or receiving a small and simple gift with a dual purpose. According to a study published in Forbes, most people keep promotional products for an average of eight months. And those who receive promotional products are very likely to pass them along to others who will use them, and also receive your advertising message. Done the right way, this tangible type of advertising can provide incredible growth and ROI. 
Ligon Marketing handles everything from researching, comparing, and recommending great swag options to providing competitive pricing, design, mock-ups, printing, and even distribution. Our promotional product experts can brand nearly anything, from the more traditional choices like apparel, pens and hand sanitizers, to more unique alternatives like your very own custom product!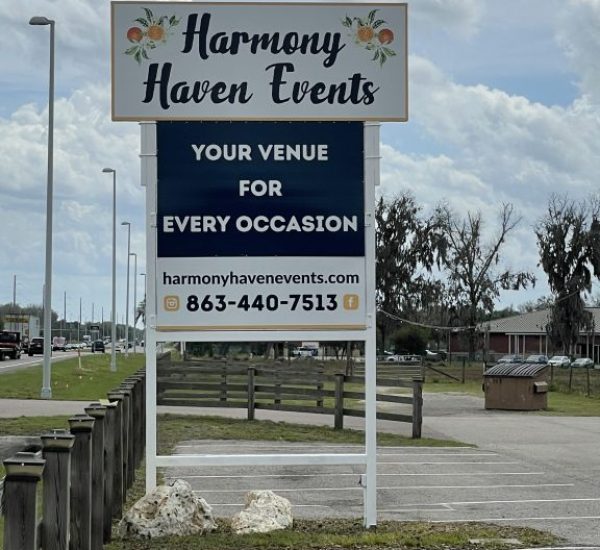 Signage
Have you ever been negatively influenced by the outward appearance of a business, namely their broken down sign out front? It's likely that your first impression wasn't great, and perhaps that initial reaction stopped you from wanting to visit. Maybe you've seen a vehicle advertising a particular product or business and the vinyl wrap on the car was bubbled and peeling off – again, it's likely that your trust in that business would not be very high. These are just two examples of how important quality signage is to the success of your business, especially in terms of how consumers respond to your brand at first glance.
Our expert team handles every aspect of signage from the initial concept to the design, permitting, and installation. Have a unique idea and don't see it listed? Let us know how we can help. We love coming up with innovative ideas that help your business succeed!