 Having a secure, functional, and charming website is key to making conversions. As technology evolves, so too should your web presence, responsiveness, design, and marketing approach. We can help you from start to finish, whether you need SEO updates, a revamp, funnel campaign, or a new website altogether.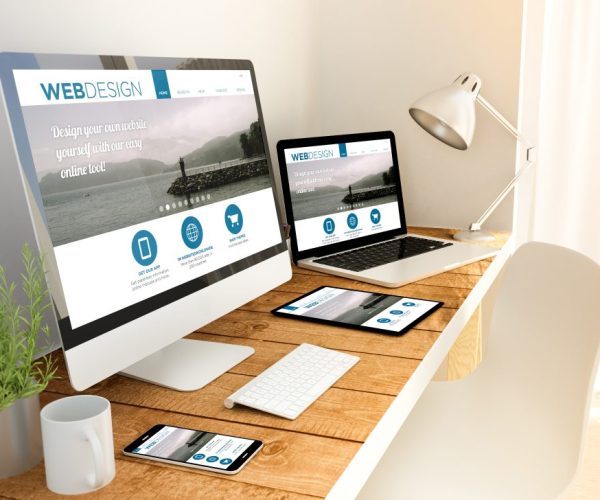 Website Design
It wasn't long ago that an online presence was considered nothing more than a fancy Yellow Pages listing, an online brochure, or an alternative to visiting a retail store or office. No longer is that the case. Today, websites define brands and businesses; not a last place to go, but the first. As a result, web design can be more of a science than an art. Visual design, functionality, optimized content, and responsiveness are just a few of the components that are important when taking into account best practices and principles to enhance the user experience. 
Whether a brand or e-commerce website, our web development team can create an online presence that visitors will consider a destination. This will make your customers feel engaged, and want to revisit time and again. And for you, one that will provide you with the insights you need to build your business.
Sales Funnels
Sales funnels are powerful tools used to help businesses attract and convert their customers online. With a sales funnel, you can quite literally "funnel" a prospect to a sale by guiding them toward something. Once a prospective customer has landed on your website, you'll want to provide them with an incentive in exchange for their contact information so you can continue communicating with them in the future about special offers and promotions. 
Ligon Marketing works with companies of all sizes to create a successful lead generation system through digital advertising, social media and email marketing, to entice potential customers to a respective offer online. Because we are problem solvers, our team draws prospects into the sales funnel based on individual needs, and where they are in the buyer's journey. 
Our sales funnel experts create custom solutions and help build one-of-a-kind platforms that will help achieve your business goals. The best part? You will have ownership. These are designed with your consumers' behaviors in mind and based on what will increase the efficacy of your marketing efforts.