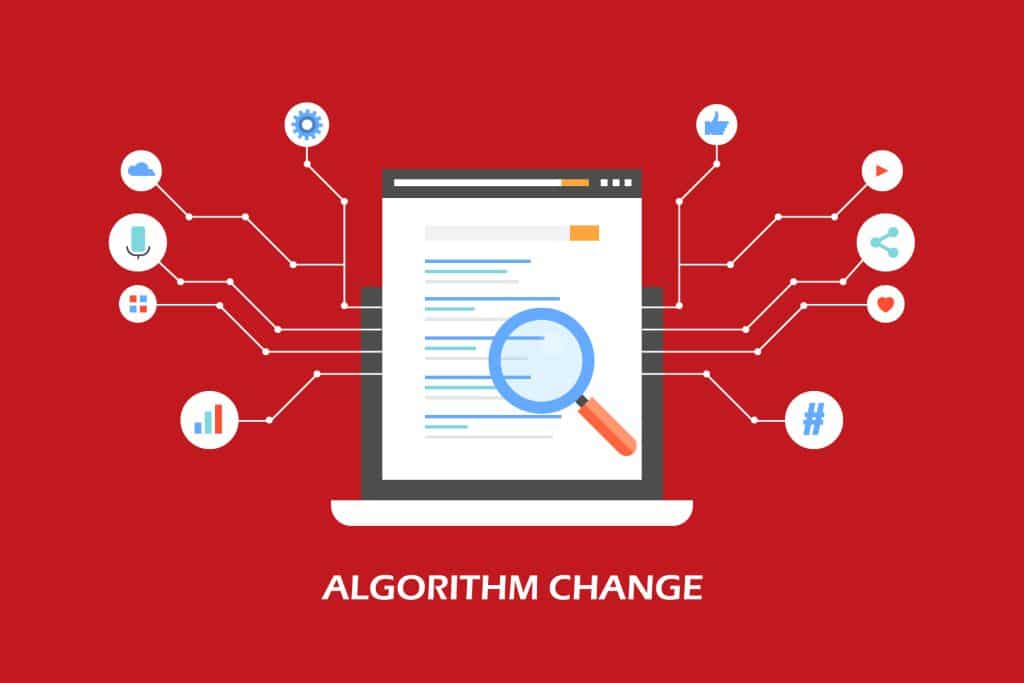 Do you feel confident in your social media game? Maybe you have great content but feel that the right audience hasn't been seeing it. Does this sound familiar? You spend endless hours coming up with the perfect posts only for minimal engagement to take place.
It all has to do with algorithms. But wait, weren't algorithms something you studied in high school algebra? Yes! And they are definitely making a comeback! Before you tell yourself you're not a math person and decide to let social media take a backseat within your business plan, let's see if we can break down some essentials when it comes to algorithms.
No doubt, your business uses some type of analysis system to define success: profitability, patient or customer satisfaction, productivity, repeat customers, contract renewals, or any combination of industry-specific points. Well, social media platforms use complicated metrics to grow their advertising business by refining their reach to highly targeted audiences and giving those audiences posts they want to see. Basically, these algorithms help social media platforms in the decision-making process when it comes to what you and your friends see in a newsfeed. Algorithms consider various factors such as your past interactions, interests, and trends to determine which posts, videos, or ads are most relevant to you.
Understanding algorithms is crucial when using social media because they shape your feed and influence the content you see and interact with. You don't have to understand all the details behind these algorithms though to use them to your advantage.
Here are Our Top Five Tools to Help Your Business Get Noticed on Social Media
Use Videos
All social media platforms are visual mediums, so feed the beasts what they want. Well-done videos get attention from users, and that type of organic reach makes social algorithms happy to give your posts a boost. Attention spans are short, however, videos can also be short, while still being fun and engaging. They can also be used to tease longer, informational videos that link to your website for those who want more.
If creating videos sounds daunting, hire a professional! At Ligon Marketing, we can help you create eye-catching videos and optimize your own content for better visibility and engagement.
Ask Questions and Start Discussions
Social media platforms thrive on engagement, so content that generates conversations get a nod. Are there questions or discussion points common among your customers? As a business, you can lead that conversation in a respectful, informational way.
Here are some examples of creating meaningful and engaging dialogue:
Polls and Surveys – quick and fun polls or surveys to gather feedback from your audience. This not only encourages participation but also provides insights into their preferences.
Contests and Giveaways: Organize contests or giveaways that require users to engage with your content by liking, commenting, sharing, or tagging friends. This boosts engagement and spreads the word about your brand.
Ask Questions: Pose open-ended questions that encourage followers to share their opinions, experiences, or preferences. These questions can be related to current events, trends, or your industry.
Host Q&A Sessions: Plan regular Q&A sessions where you answer questions from your audience. This can help establish your expertise, provide valuable information, and foster direct interactions.
And here's a friendly reminder – debate is healthy, but controversial or alienating posts are not. Don't risk your brand by jumping into a fray that might offend your patients or customers unless you are willing to risk their business. Be sure to weigh the risks and rewards for addressing potentially controversial issues. The impact is more significant on small businesses.
Build Your Internal Audience & Grow Outward
Employee advocates, friends, and family are the perfect foundation for your social media to grow. Social media algorithms reward content from people over businesses, so these internal audiences have the power to expand your business reach more than ever. Not only do "shares" have more credibility with networks of friends, but they also have more credibility when it comes to algorithms.
Encourage (but don't coerce) your team, family, and friends to share your business posts with their own network. Of course, your company should have a social media policy in place to ensure mutual understanding and avoid unexpected outcomes. Don't have one? Call Ligon Marketing for help in developing and implementing a social media policy.
Photos & Tags Are More Popular Than Links
Different types of content will keep social media algorithms guessing. Each platform wants to keep users on their specific social network, so links are viewed less favorably than tags. Mix up your engaging content and videos with strong photos, GIFs, or other graphics. Use tags to target the audience you want. According to Hootsuite, posts containing images and visual elements are three times as likely to receive engagement.
Don't have time to generate tags and images for your business? Leave that to us! Connect with us here.
Keep Content Creative & Post at the Right Times
It's tough to create fresh content on a consistent basis, especially small business owners who are trying to do it all. It's okay to use older content if you repurpose it in a new way. Highlight a different quote or aspect of the piece, change the visual or tags, or lead with a question in subsequent posts. Engagement drives the social media algorithms, giving priority to posts that perform well. Sometimes, timing is as important as the content. Learn about the best times for your business to post, then develop and follow a content calendar to optimize your reach.
Sound overwhelming? Keeping up with content creation can be hard enough before adding in the complexity of frequently changing algorithms. Pro tip: don't try to do it all. Let professionals manage your company's online presence, from your website to social media. Ligon Marketing can provide the technical know-how, as well as content that includes blogs, video, photography, and other visuals. Call us at 863-838-5475, and let's talk.